As the only certified green Denver brewery, Declaration knows how to make a statement. Their taphouse, known as the Preamble Tap Room, includes an 8,000 square foot beer garden that features an internal food truck, occasional live music, and yard games.
Recent renovations now mean that this space also sports ample sunny and shaded seating on their dog-friendly patio, as well as an outdoor stage and game area.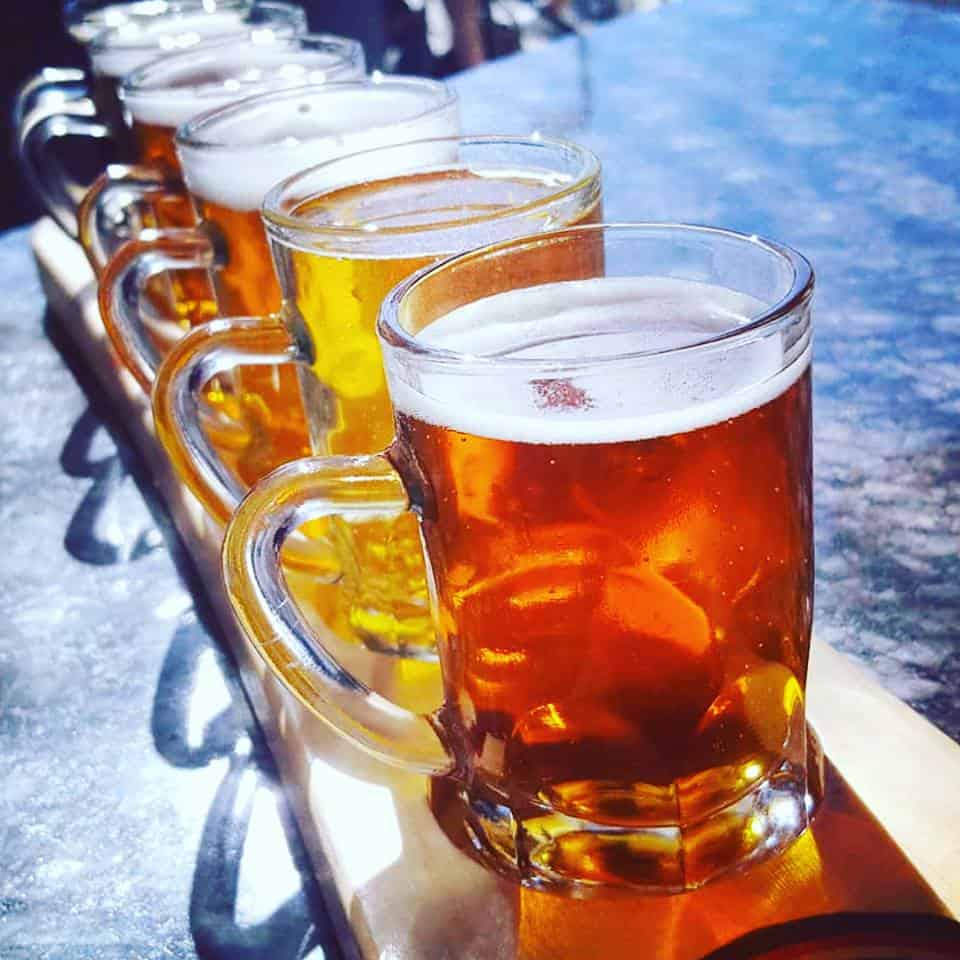 Once you head inside the brewery, you'll encounter many large TV's, plenty of board games, and 40 taps. With their continuous dedication to enhancing your overall experience, there is always something happening at Declaration.
Keep up with what's going on by following them on Facebook or checking their website. 2030 S. Cherokee St., Denver, 303-955-7410.
Here are some of their upcoming free or cheap events:
Toy Drive
Friday, November 23 to Sunday, December 16
11 a.m. to 11 p.m.
FREE
Bring in a toy for a chance to win a free declaration gift package – one entry per day. Toys must be new, in original packaging, and be easy to clean (so no plush toys, please). Bring your donations to your bartender and your first round will be buy one get one free.
Swolasaurus Strongman Winter Classic
Saturday, December 15
10 a.m. to 5 p.m.
FREE
Come out to the beer garden as the strongest in Denver compete for the Swolasaurus title. The event starts at 10 a.m. with awards at 3:30 p.m. This is a United States Strongman sanctioned event.
WRapping Party
Sunday, December 16
2 p.m. to 6 p.m.
FREE
Declaration will have a present wrapping station open for all customers, with a VIP (they wrap for you) station if you donate a toy to their Brent's Place toy drive. Toys must be new, unwrapped, in original packaging, and easy to clean (so no plush toys, please). Their live DJ will be playing rap all afternoon with an open mic sign-up for any ambitious freestyle rappers. There will also be a crowler decoration station and a TBD beer release. Kids are welcome, but please stay with them while they wrap. 
More upcoming events at Denver area breweries
Thursday, December 13, 2018
Friday, December 14, 2018
Saturday, December 15, 2018
Sunday, December 16, 2018
Monday, December 17, 2018
Tuesday, December 18, 2018
Wednesday, December 19, 2018
Thursday, December 20, 2018
Friday, December 21, 2018
Wednesday, December 26, 2018