There are many ways to show your American pride. However, one of the best ways to show "red, white and blue" pride (and celebrate Memorial Day) is to wave a flag or display one in your front yard. And, once again, Ace Hardware is honoring American veterans by sponsoring a One Million Flag Giveaway. The annual giveaway is very popular, so set a reminder on your calendar for May 29.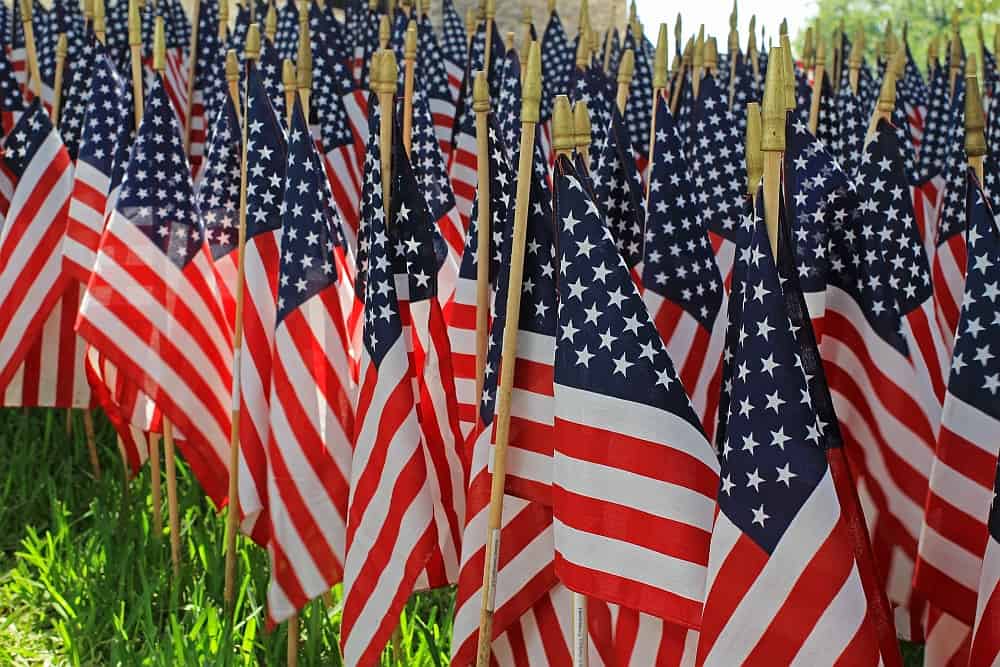 On Saturday, May 29, visit your neighborhood Ace Hardware to get a FREE 8″ x 12″ American flag — no purchase necessary. The offer is open to the first 240 customers at each location, so get there early.
Most locations open at 8 a.m. on Saturdays. However, hours vary by location. For locations, click here.
Ace Hardware is also donating flags to VFW chapters nationwide to be used for marking and honoring veteran graves this Memorial Day.
For more Memorial Day deals and discounts, check out our round-up here.