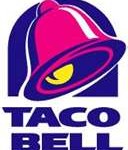 We have officially confirmed that the popular promo will continue for the playoff games. Go, Rockies!
If you need another reason to cheer on our Colorado Rockies, Taco Bell is again offering its popular taco promo this season, through October 1. According to the local PR rep, most (if not, all) locations in the Denver metro area are participating.
They have an improved communication system in place, so there should be less confusion this year. (Most locations outside of the Denver metro area are not participating.)
The day following a game in which the Rockies score 7 runs or more (win or lose), score 4 regular crunchy tacos for $2 between 4 p.m. and 6 p.m. at participating locations.
You must purchase 4 tacos in total, in order to get them for 50¢ each. There is no drink purchase requirement. Limit one special per person.
A family of four could eat dinner for under $10 and probably still have a few tacos left over.
There are so many games in a baseball season that we simply can't keep up with them all. However, you can go to the official Colorado Rockies website and in the upper left corner look at scores for the day's game or the previous day's game.
MHOTC Tip: The promo time overlaps for one hour from 4 p.m. to 5 p.m. with the fast-food chain's daily Happier Hour promo, which runs from 2 p.m. to 5 p.m. During those hours, get a medium drink or regular Freeze for $1, too.
Now, that's savings we'll go to bat for anytime. Go, Rockies!
Look for more Colorado Rockies deals here.
Here are more food deals:
Thursday, February 21, 2019
Friday, February 22, 2019
Saturday, February 23, 2019
Sunday, February 24, 2019
Monday, February 25, 2019
Tuesday, February 26, 2019
Wednesday, February 27, 2019
Thursday, February 28, 2019
Friday, March 1, 2019
Saturday, March 2, 2019