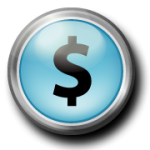 How low can they go? The 2017 Entertainment Books are holding a HUGE sale through Wednesday, July 5. Get Entertainment Book for most U.S. cities, including Denver, for just $7.76. The book regularly sells for $35, so it's quite the savings! The offer is loaded with even more savings because it includes FREE shipping. Plus, membership includes access to mobile and online printable coupons. To order, click here and use the promo code JULY4 at checkout.
Inside the Denver edition, find coupons for many everyday activities, including restaurants, groceries, shopping, services, movie tickets, travel, car care, sports attractions, home furnishings and so much more. With just a few uses, it pays for itself, especially with its many 50% off and 2-for-1 coupons. In fact, the publisher claims you can save thousands of dollars annually.
I like to keep an extra book in my car's back seat, so that I never leave home without it. Before I dine out, I always give it a quick glance for what's nearby.