This event has been canceled for 2020. A visit to the Tesoro Cultural Center's annual 1840s Rendezvous on Saturday & Sunday, September 14 & 15 from 10 a.m. to 4 p.m. (both days) takes us from the 21st century back to the frontier days. Meet celebrated Southwestern artists selling and demonstrating their crafts. Interpreters in period dress re-enact and explain the lives of 19th century trappers, traders and frontiersmen.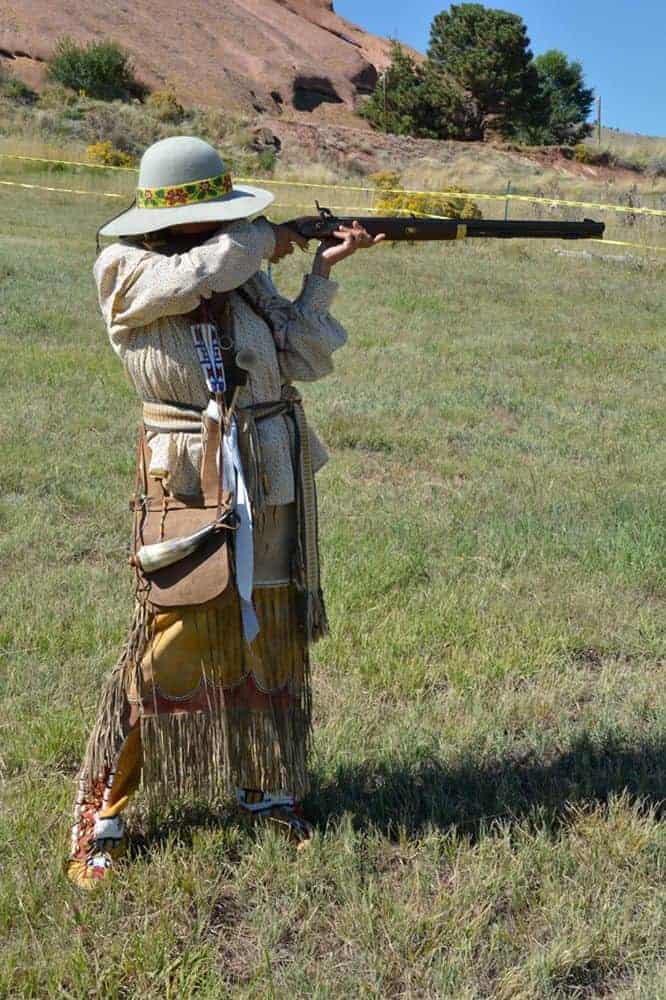 A day at the 1840s Rendezvous & Spanish Colonial Art Market is a day in the Old West, offering engaging and immersive fun for the whole family. Historical interpreters will show guests day-to-day skills from the 1840s, such as tomahawk throwing, beadwork, arrow-making and fire starting with flint and steel.
Guests will be able to put these newly found skills to the test, under the guidance of bonafide Mountain Men and Frontier Women.
Additional activities include handling demonstrations with a Bald Eagle and other birds of prey, courtesy of Hawkquest; storytelling; live music and performances by Rex Rideout and The Southwest Musicians; and a Rendezvous Scavenger Hunt for kids.
Admission is $5 for adults and FREE for ages 12 and under. It takes place on the grounds of The Fort Restaurant, 19192 Highway 8, Morrison, 303-839-1671.
More Fall Festivals